100% climate neutral*
DMG MORI takes on complete responsibility

Climate change is the greatest challenge of our time. DMG MORI therefore takes on complete responsibility and bundles its integrated initiatives for climate neutrality into three areas: From 2021 onwards, DMG MORI will manufacture all machines completely climate-neutral – from raw materials to delivery (GREENMACHINE). DMG MORI's manufacturing solutions also provide the highest energy efficiency at the customers' premises (GREENMODE). In addition, DMG MORI machines play a key role in the production of green technologies (GREENTECH).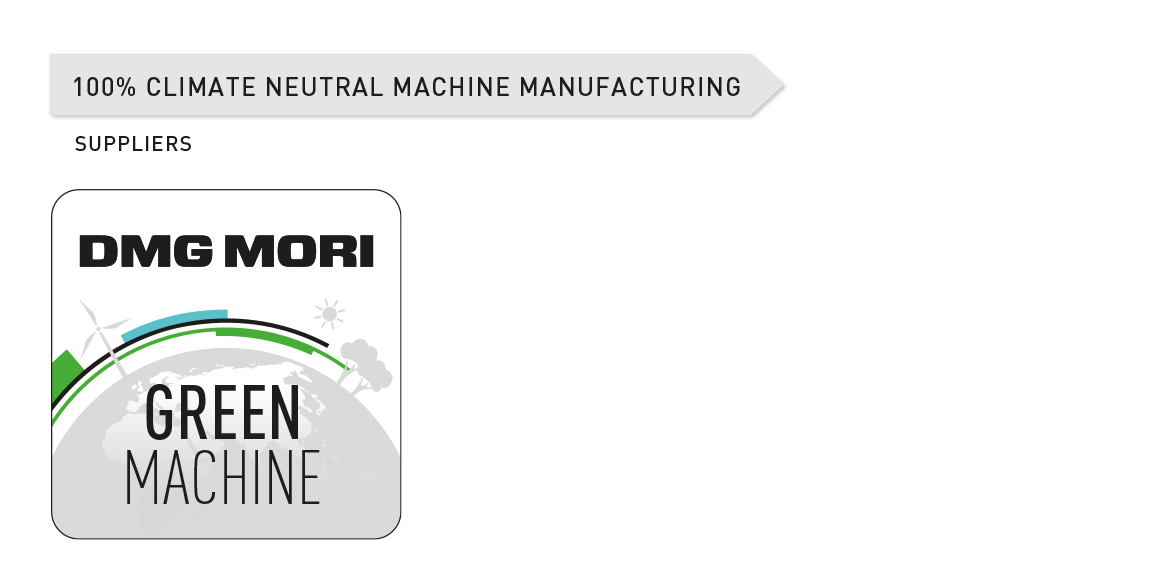 GREENMACHINE
Compensated footprint of all DMG MORI machines – from raw material to delivery
NEUTRAL PRODUCT CARBON FOOTPRINT
Since January 2021 all DMG MORI machines delivered worldwide are completely climate-neutral.
NEUTRAL COMPANY CARBON FOOTPRINT
DMG MORI has been climate neutral in its own value creation since May 2020.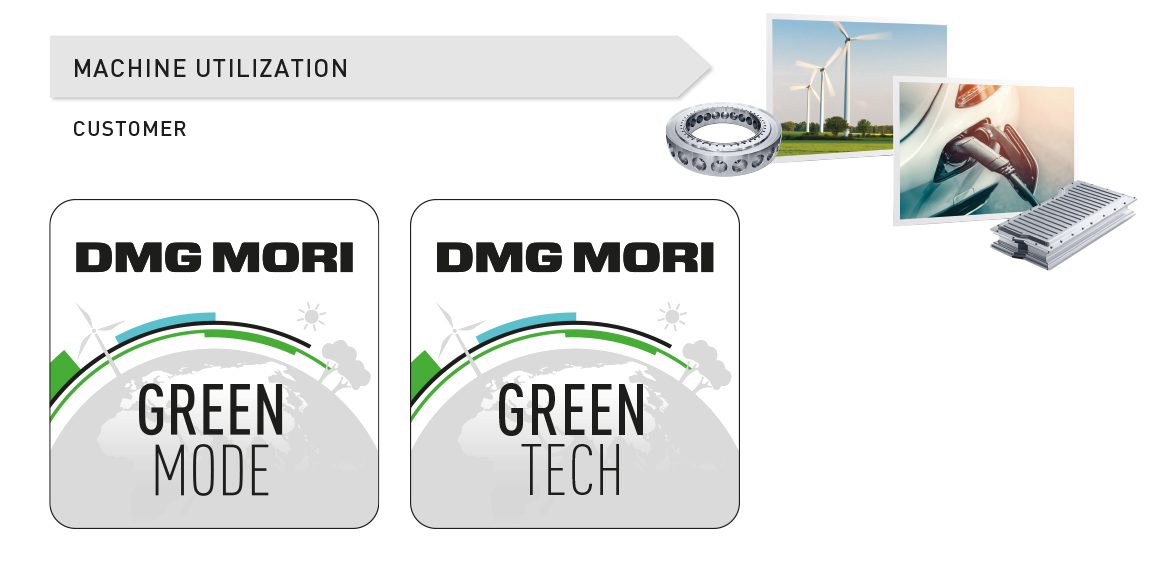 GREENMODE
energy- and emission-efficient machine operation
Up to 30 % energy savings compared to previous machine models.
Opens up access to many state subsidy programs – get in touch with us!
GREENTECH
TECHNOLOGY EXCELLENCE FOR GREEN TECHNOLOGIES
Green technologies like wind power and electromobility are the most important leverage against climate change.
DMG MORI is the innovation driver for the production of green technologies.
* with the triad "Avoid. Reduce. Compensate."